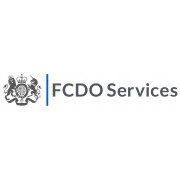 Secure Communications & Infrastructure Designer
£39,255- £49,991 Plus £1,750 Location Allowance and Excellent Benefits
Based in Hanslope Park, Milton Keynes
We are FCDO Services. We provide services to government departments that protect people and information all over the world. Our work is vital, whether it's secure construction of an embassy or safe delivery of government supplies across continents. There's our digital expertise too, with work ranging from network solutions for government agencies to cloud platforms that store UK visa applications.
As a Secure Communications & Infrastructure Designer here, you'll be at the heart of this work. You'll provide technical engineering expertise to our clients and to the whole organisation.
Use your expertise to secure the UK's interests
As our expert in radio and satellite communications systems, you'll provide designs, quality assurance and technical advice. Until mid-2022, this will be focused on Secview video conferencing and, after that's decommissioned, you'll pick up the lead in Audio/Visual systems too. As a key member of our design team, you'll oversee projects through the RIBA design stages and provide technical support through delivery and commissioning – visiting sites when needed. Your work will be varied and complex, including both single and multi-discipline aspects.
See your work have global impact
You'll support the Lead Designer for Secure Communications and Infrastructure and the Head of Professional Services Centre – ensuring we continue to develop and drive improvement. It will put your communication and team-work skills to excellent use. You'll need to be familiar with Digital Radio Systems, and video conferencing in general, and have an exceptional understanding of IT networks and cabling systems. You'll also have the opportunity to travel in this role, as you perform surveys and quality assurance tasks both in the UK and overseas. Your work will have global impact. In short, it's your job bigger.
To find out more about this role, our benefits and our organisation, please visit: https://applications.fcdoservicescareers.co.uk/pages/job_search_view.aspx?preview=preview&jobId=5840
Closing Date: 14th January 2022
It takes a diverse team to protect a diverse world. 
The vital work we do takes an incredible community of colleagues, with different skills, backgrounds, cultures and identities. We support every individual, so that you always know you're welcome and valued. It's what makes us a Disability Confident employer. And Employers for Carers. And it's how you know you're joining an inspiring, inclusive organisation.  
All our employees have to be security cleared before being appointed, so you will need to undergo a vetting process as part of your application. This role requires you to go through /Developed Vetting (DV). You can find out more about vetting on our website.