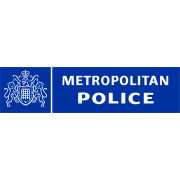 Electronics Development Engineer
Employee benefits
Salary starting at £45,192 and progressing to £49,280 via annual progression. In addition, you will receive £1,721 location allowance.
28 days holiday, rising to 33 at 5 years, plus bank holidays.
Contributory civil service pension scheme.
Long service rewards, paid overtime available and eligible Blue Light Card.
Sponsored membership to a professional body.
We can't disclose explicit details but can tell you we're leading advancements in emerging technologies to deliver bespoke solutions to niche and specialist areas of the Met. The only way you can appreciate our sophisticated technologies, and how we're using them to protect the public and fight crime across London, is to see them for yourself.
The Technology, Research and Innovation (TRI) team keeps the Met at the cutting-edge of tech. Our work is highly innovative and no two projects are ever the same.
This staff role is a unique opportunity for an Electronics Development Engineer with design experience to join an exciting engineering and science team where you can progress your engineering skills.  You will use state of the art equipment within a multi discipline environment to develop niche electronic solutions, to make London safer.
You will work in an enthusiastic and dedicated Electronics team, where you will be responsible for the design and delivery of robust solutions throughout the complete design lifecycle, from capturing customers' requirements, to creating novel design solutions and turning these into a fully functional product or system for operational use.
The role is varied and on any typical day you may be involved in a number of activities including all aspects of electronics hardware and embedded software design such as Schematic capture, PCB designs, building and prototyping solutions. You will be producing test specifications, exhaustively testing devices before deployment and providing accurate reports. You will also be participating in project meetings, design reviews and liaising with customers or suppliers. 
This post requires access to the most sensitive intelligence material on a daily basis. Applicants must hold or be prepared to undergo National Security Vetting (NSV) Security Check (enhanced) (SC(e)) level before taking up the post; with a willingness to undergo Developed Vetting (DV) once in post, if required.
Additionally, this material is of particular sensitivity to the UK and its distribution must be restricted to UK nationals. In approved circumstances dual nationals (of which one element is British) may also be granted access. However, in the event that potential conflicts of interest cannot be managed the post holder will not be able to see the intelligence material and will not be able to perform their duties. For the purpose of safeguarding national security and in line with Cabinet Office Policy, supported by Section 82(2) to (4) of the Police Reform Act (2002), applicants who do not hold or acquire Security Check (enhanced) (SC(e)) OR Developed Vetting (DV) clearance and meet the nationality requirements cannot be offered the post.
Please click on the below link to view an online candidate information pack that will you give you an insight into the Met, the competency framework we use which shapes our daily work behaviours, the application process and a host of other information, that will help inform and support your application:
https://sscl-innovation.com/MPScandidatepack/
Click the apply now button below and start your career at the Met. Applications will be via a detailed CV, Personal Statement and online application form. Your personal statement should outline why you are interested in the role and how your skills and experience demonstrate your suitability for the role. (NB. Please do not attach 2 copies of your CV).
Completed applications must be submitted by 11 July 2023.
The Met is committed to being an inclusive employer with a diverse and representative workforce at all levels. We encourage applications from people from the widest possible range of backgrounds, cultures and experiences. We particularly welcome applications from ethnic minority groups and females.
As a Disability Confident employer, the Met has committed to making disability equality part of our everyday practice. We ensure that people with disabilities and those with long term health conditions have the opportunities to fulfil their potential and realise their aspirations. If you consider yourself to have access, workplace or reasonable adjustment requirements that need to be accommodated, we ask that you include this information within your application form. All matters will be treated in strict confidence and will not affect any recruitment decisions. Read our full disability confidence statement