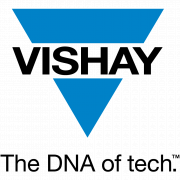 Area Sales Manager
Job title:
Area Sales Manager
Area:
According to defined customer base
Date:
27 September 2021
Object of the job:
Secure development of market potential within the defined area by intensive relationship both to existing customers and by acquisition of new accounts with the target to increase the sales volume and the profitability of the defined Vishay product-lines and to guarantee at the same time the realization, the continuance or raising of customer satisfaction.
Main accountabilities:
Market development
Defining a plan for the market development based on the instructions of the superior by focusing on certain customers and by promoting defined products or product innovations with the aim of the maintenance and improvement of customers´ relations as well as acquisition of new customers to the increase of the sales turnover.     
Customer´s Coverage
The  sales manager has the responsibility for direct (OEM & local Disti POA) and indirect (POS) accounts as well as to support the distributor sales organizations in his assigned territory.
Taking care of regular customer visits: creation of needs and acceptance of needs formulated on customers´ side, guidance with regard to technical and logistic subjects, in special cases - if necessary offer of alternative solutions. Promotion of special products or product innovations, concentration on certain customers in consultation with the superior. If necessary organisation of common visits with product marketing and/or FAE at the customer to guarantee high quality technical discussion, particularly with regard to products and in need of intensive explanation. Preparation of visit reports, fixing action items and do the follow up.
Budget
Setup of Sales Budget on a yearly basis in cooperation with the Superior. Monitoring of the sales development versus Budget on the basis of a monthly forecast and if necessary initiate corrective actions when deviations should appear. Formulation of TAM/SAM data.
Offers
Establishing offers due to customers or distributors requests in coordination with marketing, coordinating and leading of price negotiations and conclusion of general agreements.
Customer specific requirements
Collect customer specific requirements (e.g. logistics, quality, PPAP, spec-documentation etc..) and address them within the appropriate part of the Vishay organization , check feasibility and support implementation.
Customer Service
Close cooperation with Customer Service including sharing important customer information. Support of Customer Service to answer customers´ inquiries correctly and on-time by passing on respective product information or if necessary by consulting marketing. Control of outstanding debts in close cooperation with customer service and finance dept.
Contract Management
Collaborating in the conclusion of  contracts (e.g. purchasing, logistic, quality, NDA, EDI etc..). according to the existing Vishay contract procedure.
If necessary common action with quality assurance regarding complaints and improvement of performance.
Projects
Coordination and follow-up of projects to the achievement of principle qualifications of commodities as well as for qualification of specialities resulting from demanding applications in cooperation with marketing , business development and distribution partners.
Fairs / Exhibitions
Representing officially Vishay´s product-lines. Taking care of customers at trade fairs with the aim of promoting the trademark Vishay. Maintenance and improvement of existing customer relations Support customer seminars, supplier events and inhouse fairs at distribution partners.
Strategic support for Vishay Key Distributors and SGA/Key Accounts
Ensure local implementation of agreed strategic plans with Vishay Key Distributors and SGA/Key Accounts. Communicate local customer requirements and strategic objectives to Vishay Distribution Key Account Mgrs. and Vishay Strategic Global Account / Key Account Mgrs.
Distributor sales office collaboration
Develop relationship to distributors sales teams and perform periodic business reviews and agree on endcustomer specific approach.
Training and Education
Participate in trainings, seminars upon offering and management request.